Tours
Online Holidays is a one-stop destination for Pan India Tours & Exclusive Kashmir Tour Packages
Hotels
Online Holidays provides hotel booking across India specially in Jammu, Kashmir and Ladakh
Cabs
Online Holidays is a renowned tourist Car Rental Agency in Srinagar Kashmir .
Air Tickets
Air Tickets, Train Tickets, Gondola Tickets, Bus Tickets, Local Sight Seeing, Helicopter Tickets
Online Holidays Srinagar Tour Operators is a registered tour company (Registered with Dept. of Tourism J&K Govt) which offers package tours to travelers across India and abroad to travel around Jammu Kashmir and Ladakh state of India. We offer customized tours to every corner of Jammu and Kashmir. Online Holidays Srinagar Tour Operator has a wide range of package tours and itineraries, aimed at the young and young at heart, who want to explore our state. We offer travel options through Jammu, Kashmir,Ladakh, and Himachal.
Online Holidays is the best Travel agent in kashmir conceder in Top 10 Travel agents list in Jammu and Kashmir. Online Holidays Srinagar Tourism now offers travelers more destinations within Jammu and Kashmir Ladakh and in Himachal than any other operator. you can choose from Small Group Tours, Budget Tour Packages, Bike Tour Packages for leh and Manali, Camping Tours, Public Transport Options, Golfing Tours…..The list goes on.
Kashmir The Paradise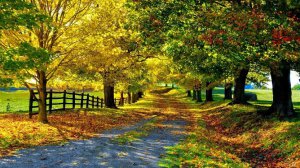 Check Detail
Kashmir Local Tour
Check Detail
Kashmir Tulip Package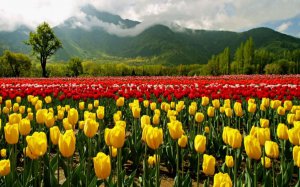 Check Detail
Kashmir Heaven On Earth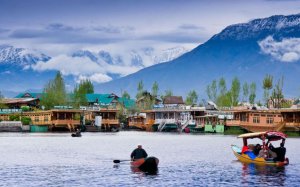 Check Detail
Leh Ladakh Package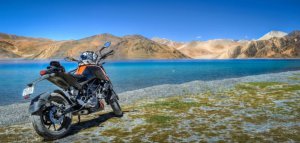 Check Detail
Ladakh Zanskar Tour
Check Detail
Ladakh 5 Days Tour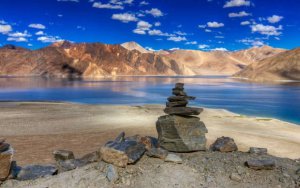 Check Detail
Jammu Kashmir Ladakh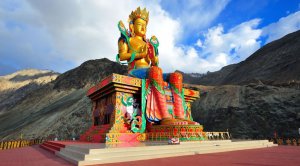 Check Detail
Amarnath By Helicopter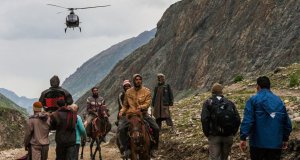 Check Detail
Vaishno Devi Kashmir
Check Detail
Best Amarnath Tour
Check Detail
Char Dham Yatra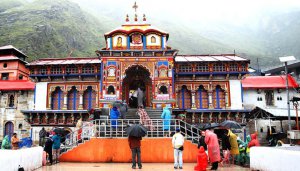 Check Detail
Expert knowledge
Jammu nad Kashmir is a distinct state with three diffrent regions Jammu Kashmir and Ladakh and creating a holiday ca be the hardest part of all. Our job is to make this as easy as possible and we can assist you as much or as little as you wish
Our guides
Residents and natives of the region are selected based upon their level of experience, personal integrity and genuine sense of hospitality.
Accommodation
Online Holidays accommodation selections are very comfortable and range from 3 star hostals to exclusive 5 star elegant retreats which have been chosen for their charm and native warmth. For those who prefer a truly local experience home stays are a great choice. In rural areas and on adventure trips, camping comfortably under the stars is another captivating option.
Unbeatable value
Because we are based in Kashmir we can operate directly without any intermediaries. This way we are able to be right by your side while you travel and we are able to keep our costs lower which benefits you.
Richer discoveries
You'll explore all the important attractions and go beyond them to dine at home with native families, visit local markets, enjoy regional cooking and craft centers, attend exclusive folkloric festivities, and more. We also never underestimate the importance of having fun!.
Responsible travel
We develop our trips to help people become more culturally and environmentally aware. It is his approach that instills a sense of appreciation about the environment they will experience and the people they will encounter.
Cultural exchanges
One of the most valuable and long lasting experiences of travelling is the cultural encounter that you can experience. We encourage communicating with different people, living alongside small communities, tasting new food and encountering new ways of life.
Safety & Quality Equipment
Our clients' safety is our main goal; we follow strict working procedures and rules. Online Holidays staff and mountain guides lead our groups. They are well trained certified professionals.
Customized & Total Flexibility
Design a holiday as individual as you are! Have a go yourself or just let us know your available time, your must-sees, preferences and special interests. We will suggest an itinerary and from then on it is a matter of fine-tuning so that you get exactly what you want.
Suggested itineraries and worry-free multi-Region tours
For each region we provide suggested itineraries to stimulate your imagination and provide a sample of what is possible. They are not fixed and we expect you to alter or tweak them – add extra days, link with other regions or enjoy a sunet at a lake at the end. Everything is possible –almost!
---
For best deals in Kashmir and Ladakh tour packages call our customer service now and avail best discounts on Packages, Tours, Hotels, Huseboats and cabs
---
Tourism In Srinagar
Srinagar, popularly known as 'Paradise on Earth' and 'Venice of the East', is situated in the beautiful valley of Kashmir. Located on the banks of the River Jhelum, the city is renowned for its beautiful lakes, houseboats and numerous Mughal gardens. The word Srinagar is a combination of two Sanskrit words, 'Sri' meaning wealth and 'Nagar' meaning place. Therefore, the literal meaning of the term 'Srinagar' is 'the city of wealth'.
Tourist Places In And Around Srinagar
The Mughal Gardens such as Nishat Bagh, Shalimar Bagh, Achabal Bagh, Chashma Shahi, and Pari Mahal are the popular Mughal Gardens that attract tourists in a large number from all across the world. These gardens add to the natural beauty of this city. The lakes of Srinagar such as the Dal Lake, Nagin Lake, Anchar Lake, and Manasbal Lake are some of the other popular tourist spots. The unmatched natural beauty and beatific surroundings make Srinagar an ideal place for tourists. The Dal Lake is the second largest lake in the valley of Kashmir and is popularly known as the 'Jewel in the crown of Kashmir'. It is located in the backdrop of the beautiful Himalayas. Srinagar is also known for its house boats and 'Shikara' or wooden boats, which are available on the banks of the lakes. Tourists can enjoy the beautiful environment while riding on the 'shikaras'.
Other places of tourist attraction in Srinagar
The Dachigam Wildlife Sanctuary is another popular tourist attraction in Srinagar. Covering an extensive area of about 141 sq. km, the sanctuary was declared as a National Park in 1951. It is home to the endangered species of red deer known as the Hangul. Travellers can also sight leopards, the black and brown bear, musk deer, and numerous migratory birds here. The Indira Gandhi Tulip Garden is also one of the major tourist attractions of Srinagar situated on the banks of the beautiful Dal Lake. The garden covers an area of 90 acres and contains around 70 varieties of tulip. A yearly 'Tulip Festival' is organised here in the month of April, which is quite popular among travellers. The festival not only attracts national tourists but travellers from all across the globe who wish to be a part of this famous event. Travellers also get an opportunity to enjoy the local cuisine and folk dance here. Visitors can purchase handicrafts and textiles that are uniquely native to the state and globally known such as Kashmiri carpets, Pashmina shawls, stoles, and wooden crafts.
History and religion of Srianagar
The city, apart from being beautiful holds great historical, religious and archaeological importance. Several historical buildings and ancient religious sites present here are the physical proof of the rich and glorious past of the city. Burzahom is an important historical site that was a Neolithic settlement occupied between 3000 and 1500 BC. The artefacts, which were gathered from the excavation, are kept in the Sri Pratap Singh (SPS) Museum at Srinagar. The museum contains animal skeletons, arrowheads, tools, and pots belonging to the Neolithic-Megalithic and Neolithic eras. Some of the mosques and temples that are found in the region are around 1000 years old. The Shankaracharya Temple and Jyeshtheswara Temple are two of the popular temples situated in the city. The Jamia Masjid, Hazratbal Mosque, and Masjid of Akhund Mullah are some of the well-known mosques and major tourist attractions of the region.
Tourism activities in Srinagar
The city is known for adventurous activities such as trekking and hiking. The trekking route that begins at Srinagar and leads to the caves of Amarnath is quite popular among travellers. The Dachigam National Park and Pahalgam are the destinations where travellers can go on for an excursion. Rice is a major part of most meals served in here and the dishes of Srinagar are normally quite spicy. The city is also popular for the production of saffron which is a popular and costly spice. Saffron is also considered to be a royal spice and travellers can purchase it fresh from the farmers.
Reaching Srinagar
Srinagar is well connected to major Indian cities and countries by flights. The Srinagar airport, also known as Sheikh-ul-Alam Airport is directly connected to important Indian cities like Mumbai, Delhi, Shimla and Chandigarh. The Indira Gandhi International Airport at Delhi connects international travellers with Srinagar. The railhead closest to Srinagar is at Jammu, which is about 290 km away. The city is well connected with important nearby places like Jammu, Chandigarh, Delhi, and Leh via buses.
Weather and climate of Srinagar
The climate of the destination remains pleasant all through the year with summer and winter as the main seasons. Srinagar experiences very less rainfall. The weather during the summer season is quite comfortable and enjoyable whereas, the winters are freezing with heavy snowfall.
2018 - Online Holidays | Terms & Conditions| Srinagar Tourism | Designed By ICLONE